Attn: Dry Ice Producers, Operations and Plant Managers
"Unique Purchase Opportunity"
Coldjet P1500 Dry Ice Pelletizer
1200 Lbs. / Hour
(Completely Refurbished)
For the SERIOUS Dry Ice Production Facility, Manufacturer, or Blasting Contractor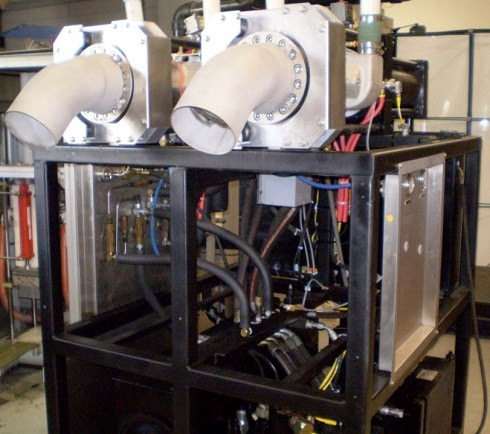 For Full Listing: Click Here
In Email Print Friendly PDF Attached
Our Client has made available for immediate sale this exceptional Cold Jet P1500 Dry Ice Pelletizer which is in Like-NEW condition. This pelletizer was originally used in a low production facility. The machine was then removed and completely refurbished by Cold Jet and shipped to our client at its current location. The machine was never deployed as it's intended project was cancelled. As a result the machine has been unused, sitting in storage since delivery. It has been stored for the last 9 years in a heated and environmentally controlled Corporate facility located in Southwestern USA.
The machine was manufactured in 2007, refurbished in 2008and delivered to our client in 2009. The original copy of the Cold Jet invoice outlining the refurbishment and associated costs as well as final sale price from Coldjet will be made available to the purchaser upon request.
This is an Exceptional Opportunity for anyone looking for a machine that will produce high quality ice pellets or nuggets in high volume without having to pay the price for NEW. It is ready to be installed and put to work in a production environment. This is a small footprint machine that will fit into most facilities without any issues providing maximum productivity in minimum floor space. It is built on a welded tubular frame with forklift tubes for ease of transport and placement.
The Cold Jet P1500 Pelletizer will produce on demand up to 1,200 lbs (546 kg) per hour of consistent, high-density dry ice pellets or nuggets.
The machine comes complete with 3mm and 13 mm extrusion dies. Dry ice made through precision dies offers the best blast cleaning performance and better transportability, significantly reducing sublimation and waste.
Specifications: (are approximate)
Dimensions (with chutes and exhausts)
W 49" x L 84" x H 84" W 124.5 x L 213.4 x H 213.4 cm
Construction All welded steel
Dry Weight 3725 lbs / 1693 kg
Hydraulic Oil (included)
30 gallons / 113.6 liters (Additional Weight)
Avg Power Consumption 8.5 kW
Hydraulic Motor 20 HP
Production Output 1200 lbs/hr / 545.5 kg/hr
Footprint 28.58 sq. ft. / 2.655 m2
Massive Savings Over New.
Asking Price: $86,000.00 USD
Plus appropriate taxes. (No tax on a US Sale)
Shipping is available.
For more information or to purchase
Please call Matt Bralovich at 226-678-2673